Natural Poland
STRZELCZYK SP. Z O.O.
Kontaktujte nás
Quality Comes First
We are proud to hold a quality certification that confirms our quality management system meets the highest international standards in line with ISO 9001:2015. Our company consistently ensures that quality comes first in every aspect of our business. This certification is evidence of our continuous attention to detail and commitment to delivering top-tier products.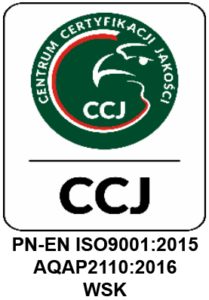 We specialize in the trade of active substances, chemical raw materials, and functional additives. Our products are used in the food, pharmaceutical, and cosmetic industries. Every raw material we provide to our clients undergoes rigorous quality checks to ensure safety and efficacy in every market segment we operate in.
The trust of our clients and recognition in the market is our priority. Thank you for choosing our company, and we assure you that with us, quality goes hand in hand with professionalism.
Natural Poland is a Europe-based enterprise that specializes in the distribution of a wide range of raw materials for the food, cosmetic, and pharmaceutical industries. Known for its high-quality products and innovative offerings, Natural Poland has established itself as Europe's premier distributor of speciality food, cosmetic, and pharmaceutical raw materials.
History
Established in 1996, the Bracia Strzelczyk Real Estate Agency in Poland expanded its operations in 2014, marking a significant turning point. This strategic move led to the creation of Natural Poland, a new brand involved in the global trade of high-quality cosmetic, food, and pharmaceutical raw materials. Since its inception, Natural Poland, fortified by strategic partnerships with leading manufacturers, has grown into a strong player in the raw materials market.
Product Portfolio
One of the key highlights of Natural Poland's product portfolio is its natural cold-pressed vegetable oils, primarily sourced from Poland and Ukraine. These oils meet the stringent norms and standards set by European regulations, ensuring their quality and reliability. However, the company's catalogue extends beyond oils and encompasses a diverse range of raw materials for food production, including extracts, macerates, hydrosols, cosmetic clays, waxes, plant stem cells, and cosmetic semi-finished products, among others.
International Presence:
The company has built a strong global presence, with its products being distributed to more than 20 European countries, as well as China, Korea, and the USA. In line with its international business strategy, Natural Poland actively participates in major trade shows such as SIAL Shanghai, Food Taipei, and the Food Expo in Hong Kong, showcasing its products and establishing connections with potential partners.
With a multilingual workforce proficient in English, German, French, Polish, Ukrainian, Russian, and Chinese, Natural Poland is adept at fostering seamless international partnerships. For the China market, The company has in-hosue Mandarin-speaking staff as well as a dedicated representative in China to facilitate direct interactions within this crucial market. This diverse workforce enables the company to facilitate smooth business transactions and foster enduring relationships with partners across the globe.
Quality Assurance
Natural Poland places immense importance on maintaining high quality and complying with industry standards. The company is proactive in this commitment and personally visits plantations and production plants with which it collaborates, ensuring all processes meet their rigorous standards. This hands-on approach guarantees that only the best raw materials enter their supply chain.
Further underlining its dedication to quality, Natural Poland only cooperates with thoroughly vetted suppliers. Additionally, all offered raw materials hold the necessary certificates, testament to the company's relentless pursuit of reliability and safety in their products.
Research and Development:
Natural Poland has a steadfast focus on innovation and product development, constantly seeking to incorporate cutting-edge products into their offerings. For instance, their inclusion of plant stem cells, an innovative solution in the market, showcases the company's dedication to stay ahead of industry trends.
The company is always in tune with the latest in food and cosmetic advancements. Should a particular raw material be unavailable in their current range, the team conducts a thorough global search to source it. This proactive approach ensures Natural Poland has access to emerging trends and novel products, maintaining its position at the forefront of the industry.